Requested quantity is not available. %quantity% are currently available.
Quantity exceeds the maximum order quantity. The maximum quantity you may purchase is %quantity%.
Quantity is less than minimum order quantity. The minimum quantity you may purchase is %quantity%.
Your cart is over the maximum shipping weight. Please lower your quantities or contact your local dealer for a direct ship order.
Fence Pro Favorite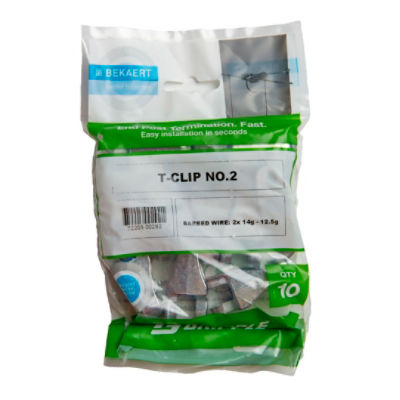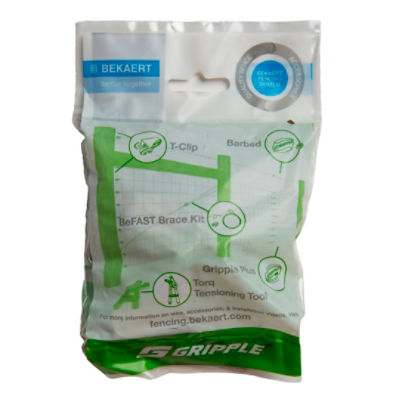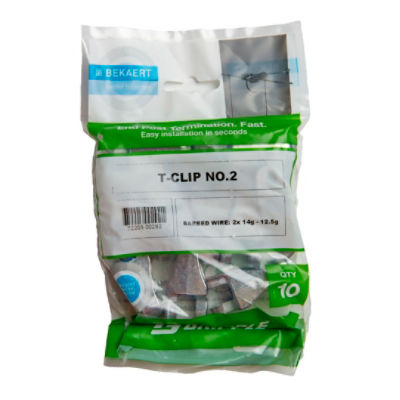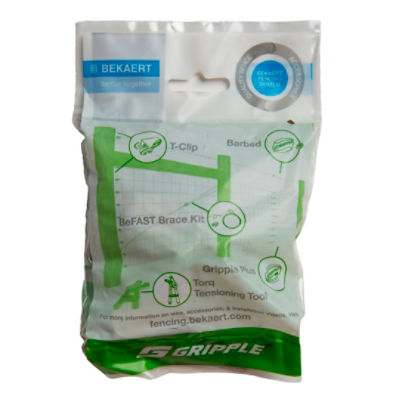 Gripple T-Clip 2-Barbed Wire (10-count bags)
Bekaert SKU 288546
Build My Project
Securely fastens fencing wire at an end post for fasy and easy termination

Eliminates tying and knotting wires, reducing installation time

No need to cut and remove vertical wire

The twist on action provides a secure termination

High grade ceramic roller for corrosion resistance

Ideal for 10 - 7.5 ga fencing wire and 12.5 ga standard barbed wire
*This is the online selling price on Bekaert, local dealer price may vary slightly.
Item added to the Wishlist Go to Wishlist
Product Specifications
General
Upc Code Item
672205 00292 1
Upc Code Case Pallet
672205 00394 2
Country of Manufacture
United Kingdom
Dimensions
Item Weight (LBS)
1
Item Width (Inch)
5
Item Height (Inch)
8.25
Item Depth (Inch)
1
Pallet Width (Inch)
39.0
Pallet Depth (Inch)
47.0
Case Weight (LBS)
8.3
Case Width (Inch)
4.75
Case Height (Inch)
3.75
Case Depth (Inch)
10.75
Packaging
Bag
---
CUSTOMER REVIEWS
Recommended products for you