Requested quantity is not available. %quantity% are currently available.
Quantity exceeds the maximum order quantity. The maximum quantity you may purchase is %quantity%.
Quantity is less than minimum order quantity. The minimum quantity you may purchase is %quantity%.
Your cart is over the maximum shipping weight. Please lower your quantities or contact your local dealer for a direct ship order.
Fence Pro Favorite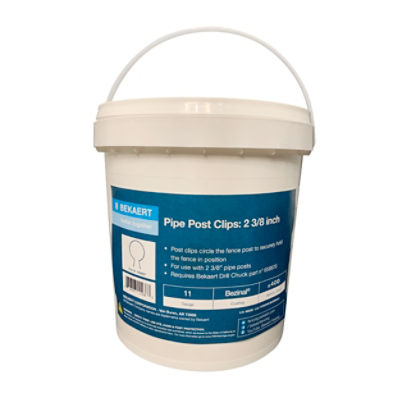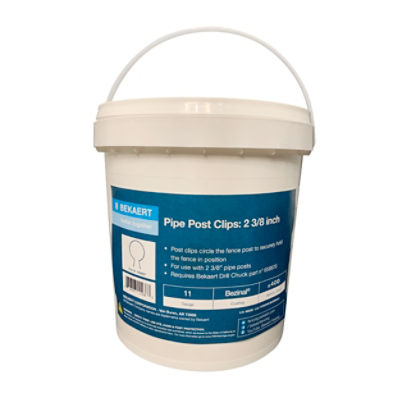 2 3/8" Pipe Clips 11 ga - Bezinal (400 count bucket)
Bekaert SKU 658867
Build My Project
Post clips circle the fence post to securely hold the fence in position
Two pipe post clip sizes available: 2 3/8" and 3"
Drill chuck for Wire Clip Installation is required to properly install clips; works with all clips
*This is the online selling price on Bekaert, local dealer price may vary slightly.
Item added to the Wishlist Go to Wishlist
Product Specifications
General
Upc Code Item
736763 11238 3
Country of Manufacture
United States
Dimensions
Item Weight (LBS)
13
Item Width (Inch)
10
Item Height (Inch)
10
Item Depth (Inch)
10
Quantity Items per Pallet
47.0
Packaging
Bucket
---
CUSTOMER REVIEWS
Recommended products for you