Requested quantity is not available. %quantity% are currently available.
Quantity exceeds the maximum order quantity. The maximum quantity you may purchase is %quantity%.
Quantity is less than minimum order quantity. The minimum quantity you may purchase is %quantity%.
Your cart is over the maximum shipping weight. Please lower your quantities or contact your local dealer for a direct ship order.
Fence Pro Favorite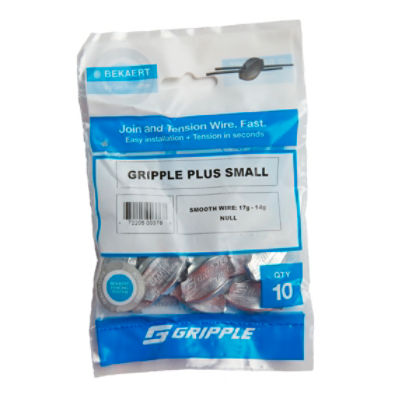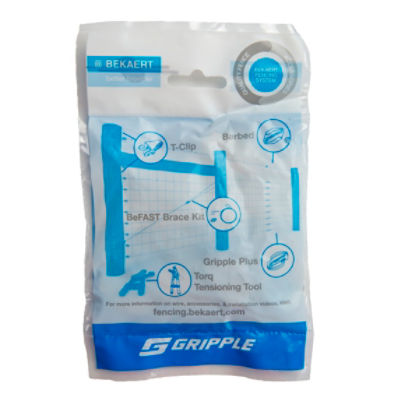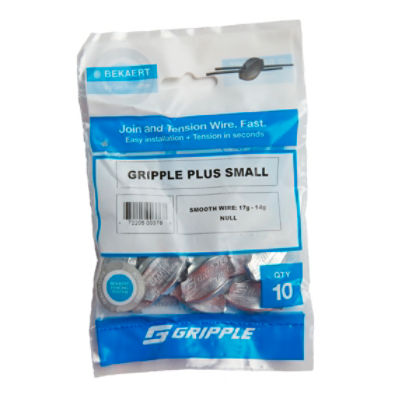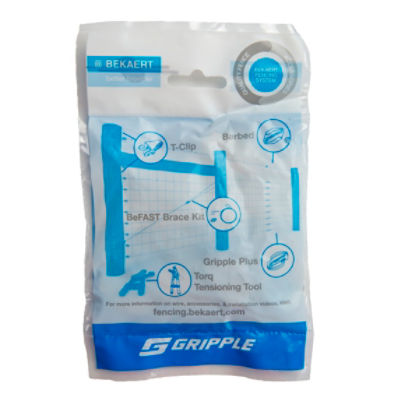 Gripple Plus Small Joiner (10-count bags)
Bekaert SKU 288544
Build My Project
Joining and tensioning ability in one

Eliminates tying and knotting wires, reducing installation time

Ideal for use on high tensile and low-carbon trellis wire

Designed for high loads and corrosion resistance

Easily re-tensioned year-after-year

Ideal for 17-14 ga fence or trellis wires

Working load 660 lb
*This is the online selling price on Bekaert, local dealer price may vary slightly.
Item added to the Wishlist Go to Wishlist
Product Specifications
General
Upc Code Item
672205 00376 8
Upc Code Case Pallet
672205 00393 5
Country of Manufacture
United Kingdom
Dimensions
Item Weight (LBS)
1
Item Width (Inch)
5
Item Height (Inch)
8.25
Item Depth (Inch)
1
Pallet Width (Inch)
39.0
Pallet Depth (Inch)
47.0
Case Weight (LBS)
4.75
Case Width (Inch)
4.75
Case Height (Inch)
3.75
Case Depth (Inch)
10.75
Packaging
Bag
---
CUSTOMER REVIEWS
Recommended products for you