Requested quantity is not available. %quantity% are currently available.
Quantity exceeds the maximum order quantity. The maximum quantity you may purchase is %quantity%.
Quantity is less than minimum order quantity. The minimum quantity you may purchase is %quantity%.
Your cart is over the maximum shipping weight. Please lower your quantities or contact your local dealer for a direct ship order.
Fence Pro Favorite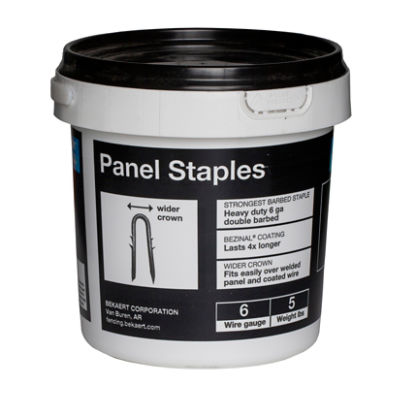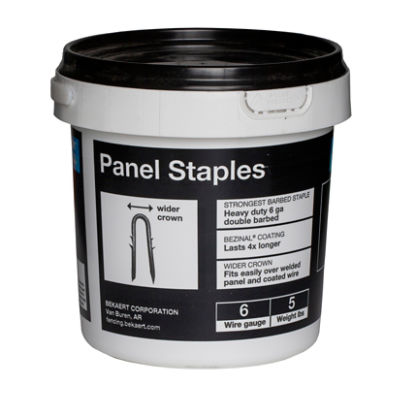 Bekaert 2.5" 6 ga Double Barbed Panel Staples (5 lb bucket)
Bekaert SKU 666210
Build My Project
Barbed 2.5" fence staples made from heavy duty 6 ga

Bezinal® coated wire

Coating lasts 4x longer than Class 1 galvanized staples

Contains a wide crown to fit easily over welded panels and coated wires

Feature double barbs to maintain fastening and provide easy driving
*This is the online selling price on Bekaert, local dealer price may vary slightly.
Item added to the Wishlist Go to Wishlist
Product Specifications
General
Upc Code Item
736763 79919 5
Country of Manufacture
United States
Dimensions
Item Weight (LBS)
5
Item Width (Inch)
7
Item Height (Inch)
7
Item Depth (Inch)
7
Case Weight (LBS)
30.0
Quantity Items per Pallet
126.0
Packaging
Bucket
---
CUSTOMER REVIEWS